Code of Conduct (CoC)

SMI launched its 'Code of Conduct' (CoC) on August 4, 2012. The CoC is a set of 10 sustainable mining principles meant for voluntary adoption by FIMI members and on adopting the Code, the FIMI member becomes a member of SMI.
The adoption of these principles is expected to lead to a positive change in the sustainability performance of the mining sector thereby in society's perceptions about the mining industry and reduce the tough stance of government, judiciary and society in general.
This CoC aims to provide a framework to mining companies and entrepreneurs to demonstrably adopt 'good behavior', open themselves to measurement and scrutiny, and reduce the negative perceptions about the mining sector so widely prevalent today.
Member companies have made a commitment to advance their sustainability performance and are required to report against their progress on an annual basis.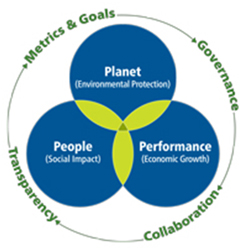 SMI conducts Desktop assessment of the progress that each member company is making against the Code of Conduct. The annual performance assessment for the year 2019-20 is published in SMI's Annual Report.